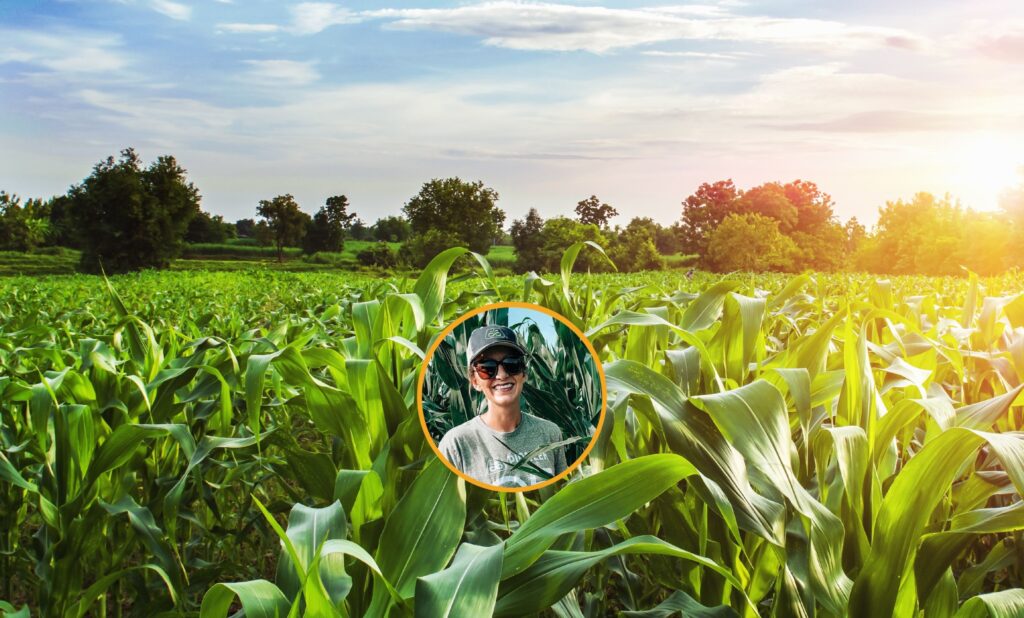 Farmers were a coredemographicrepresented at the UN Food Systems Summit Pre-Summit, and for good reason. Farmers produce our food and cultivate the world's farmlands — it would be impossible to positively transform global food systems without engagingfarmersandranchers.
Kylie Epperson and her husband Jordan are young farmers in northeast Missouri in the United States. Their diversified family farm is the center of their lives, and every day they strive to produce food and animal feed while preserving the beauty and fertility of their farmland.
CropLife International asked Kylie some key questions about what it's like to be a young farmer, what kind of everyday challenges she faces and how she champions sustainability on the farm.
As a young person, what made you want to become a farmer?
Kylie Epperson: I married into the farm, but there is something to be said for choosing to marry a farmer AND wanting to return to work on the farm alongside my husband. Agriculture is a way of life like no other. Farmers are true entrepreneurs, mechanics, engineers, marketing experts and so much more. We grow food, especially here in the United States, to feed millions of people around the world. I love being able to run my own business and raise our family in a rural, farm setting.
"Farmers are true entrepreneurs, mechanics, engineers, marketing experts, and so much more."
What are the main crops you grow on your farm and why?
KE: We grow yellow corn and soybeans on our farm in Missouri. We also raise hogs. Most of the crops we grow go into feed for hogs and cattle. Raising hogs helps us to diversify our farming operation and better manage risk in both commodities.
What does a normal day look like on your farm? What is your routine?
KE: As a 50/50 partner with my husband on our farm, my main role is working in our farm office. A typical day for me is waking, rounding the kids up and driving about 10 minutes to our home farm. After arriving at the office, I look over any urgent matters on my desk, sort and pay bills, review finances and any other accounting matters at hand. I also manage grain inventory and sales. Between bills, grain inventory and tending to three children at work, that makes up most of my day.
What are the major challenges you face on your farm?
KE: One of the major challenges we have on our farm, and really as an industrywide problem, is labor. It is incredibly hard to find a qualified individual who loves the land and animals just as much as you do and takes care of them to the level that you see fit. More and more people are leaving rural America, and that is a threat today and will continue to be a challenge in the future.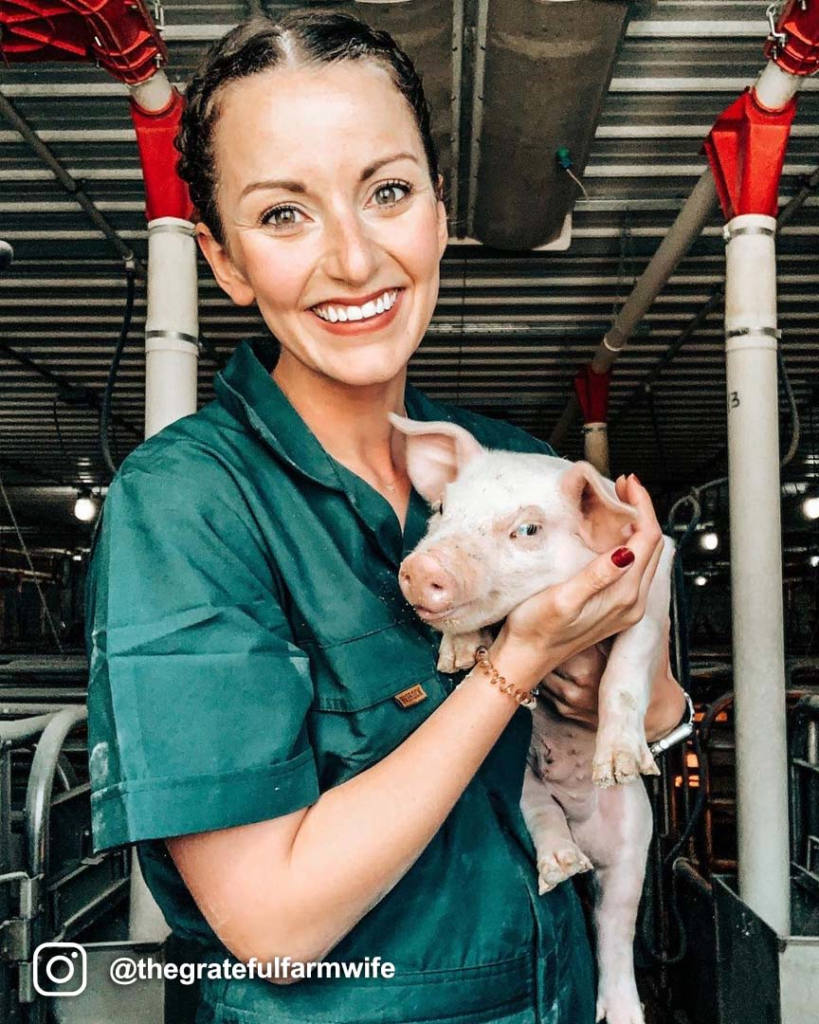 "There is not one person who cares more about the quality of our soil, water and air than a farmer."
How do climate change and biodiversity issues affect your farm?
KE: As a row crop and hog farmer, we take all measures available to us to ensure we are doing right by our environment, by our land and by our community. There is not one person who cares more about the quality of our soil, water and air than a farmer, and we put practices in place to ensure we are doing our part to take care of the environment.
What would you say to young people who want to know about farming and plant science?
KE: Agriculture is one of the most rewarding environments to make yourself a part of. The community, the ability to work with your hands and with the land every day, the opportunity to raise a family on a farm, teaching your kids life lessons from a young age, gosh, so many amazing things about farming.
However, farming isn't for the faint of heart. Farmers rely heavily on matters outside of our control, like commodity prices, land availability, weather and more, and often those uncontrollable matters throw curveball after curveball. Farmers are resilient, though, and you quickly learn the love for the land and the faith for the future is much greater in agriculture than the fear of the unknown. Agriculture is a community and profession that once you start, you'll never want to leave.
Kylie takes a special interest in telling her story through her Instagram, Facebook and blog, where she charts the ups and downs of modern farming from the perspective of a young family. This is in part due to increased interest in farming from consumers who have increasing concerns about sustainability and the supply chain, or are just taking a greater interest in where their food comes from.
Kylie is just one of many young farmers and advocates throughout the world working to make our planet a greener and more sustainable one. Check out what other youth champions have to say about how we can better transform our food systems.